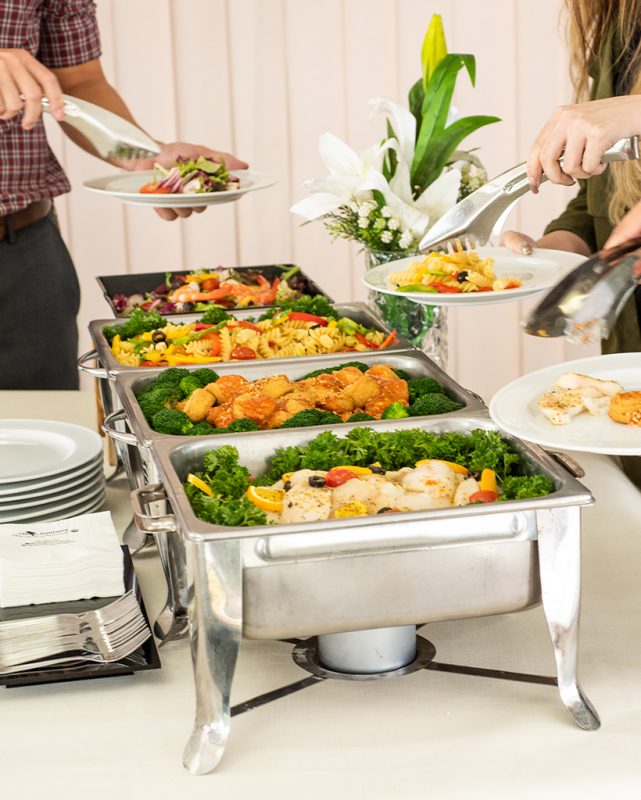 About Us
Eatzi Gourmet is owned by JP Pepperdine Group, the holding company that owns the Jack's Place Steakhouse and Restaurant chain. Eatzi Gourmet is Halal Certified and comprises of three divisions – Eatzi Gourmet Catering, Eatzi Gourmet Bakery and Eatzi Gourmet Steakhouse & Bistro.
Eatzi Gourmet Catering has more than 25 years of experience in the catering industry and we believe in filling every occasion with great food and service. We are committed to serving the best for our customers using the freshest ingredients.
From large scale corporate events, grand wedding celebrations to small cosy family gatherings, we strive to create unique and memorable experiences for all. Whether it is a formal event or casual occasion, we have a wide menu selection to suit all palates and budgets.
With strength in international cuisines, we have proven track records, experienced and dedicated team of talents to drive your event. We make sure your event is well taken care of so you can host it in style and confidence.
Speak to us today to cater for your next event.